Ahhh – it's that time of year y'all!  The weather is starting to warm up more consistently  and it is time to show off those clothes we have all been hiding under copious amounts of layers!   If you are anything like me – your sewing time is precious, so you have to make the most of every make.  Like, I'm talking maximum impact for the number of hours you spend making something.  I think this make meets that bar – bringing my vision to light! Yellow DIY stretch jeans of my dreams – you are FINALLY all mine!
2018 Back to Basics Blog Tour
This year, Katie and I are hosting Back to Basics (DIY style) on our Sew Altered Style blog.  It is a week that we dedicate to sewing up wardrobe staples in colors, fabrics and prints that expand your wardrobe.  In previous years, we have formatted it as a sewalong, but this year we decided to use the week to share inspiration with you on rounding out your wardrobe – just in time for Me Made May!  This means identifying your wardrobe holes, and filling them with smart makes.  Heather wrote about it in her blog post for the tour this week.  I have historically been that gal – with all the fabric and all the patterns and the (occasional chunk of) time to focus – and yet I ALWAYS got distracted and couldn't keep to my plan.  This year, I have been working hard to NOT do that – and between the sewing challenges (like Make Nine and our very own Mini Capsule 7×7) – I am feeling like this is an achievable goal.
Make sure you read down to the end to learn about the prize I'm giving away to blog readers and instagram followers! Seriously – it MAY or may not be fabric – *wink*
I always seem to tread that fine line between sewing as an art and sewing as a functional skill.  I don't know if you have struggled with this too, but I feel compelled to spend my limited sewing time making something that's going to make me eager enough to tell every single person who glances my way "hell yes, I ABSOLUTELY made this! Let me show you ALL the details…"  I think that as I begin to shed my "newbie seamstress" title and replace it with my well earned "intermediate" status, I think it becomes easier for me to sew the functional garments because they just don't take that long anymore…  Well, that is until you decide that you will make jeans.  And then if you are anything like me – it will take you almost one year to purchase a real pattern, and then over another year to buy fabric and commit to sewing them up.  That said – I present to you – my latest "hell yes" accomplishment: my yellow handmade Closet Case Files Ginger Jeans!
A pop of color CAN be your basic!
Never one to shy away from color – it was OBVIOUS to me that I eventually cut into this yellow fabric to make a basic wardrobe staple – a pair of jeans!  Having recently completed a legit pair of stretch True Bias Landers (see link here on my joint blog Sew Altered Style), I felt it was FINALLY time to tackle the jeans that were 2 years in the making.
How to Make Bold Color Neutral
Since we are prepping for Me-Made May, I thought I might include three tips on how to incorporate a bold statement pair of pants like this into your wardrobe.  These are some ideas and concepts that work for me – but I would love to hear some of your suggestions (or questions) in the comments below!
1. Don't compete with the statement piece. 
Not that there isn't a place for me to pair this with a hot pink polka dotted sweater (hmmm,… that might be adorable) – it could feel like your clothes are duking it out — and you don't want to be an innocent bystander lurking in the depths of a fashion fall out.
2. Pick a solid color!
This will allow you the chance to mix up your neutral tops as a complement.  I could easily see these pants paired with some fun variegated monochromed sweaters and tops.  Grey is my favorite netural – in all the shades and textures – and I already have a couple handmade tops/cardigans that would pair really nicely (for example this Blackwood Cardigan or this Mandy Boat Tee)
3
3. Pick a more neutral top
This could mean a nice chambray or denim top.  Right now,  I am loving the idea of a gingham or vertical striped blue top?  What do you all think?  Honestly, its almost silly that I broke my 2018 Ready To Wear Fast just to buy this shirt – but then I look at the fact that it's opaque, it's unique, and it's going to go with all things high waisted (my current pants rise of choice after bearing children), so why wouldn't I have pulled the trigger?  Remember – you don't have to make ALL the things to make responsible choices.  This shirt will get worn over and over again – so it is well worth it.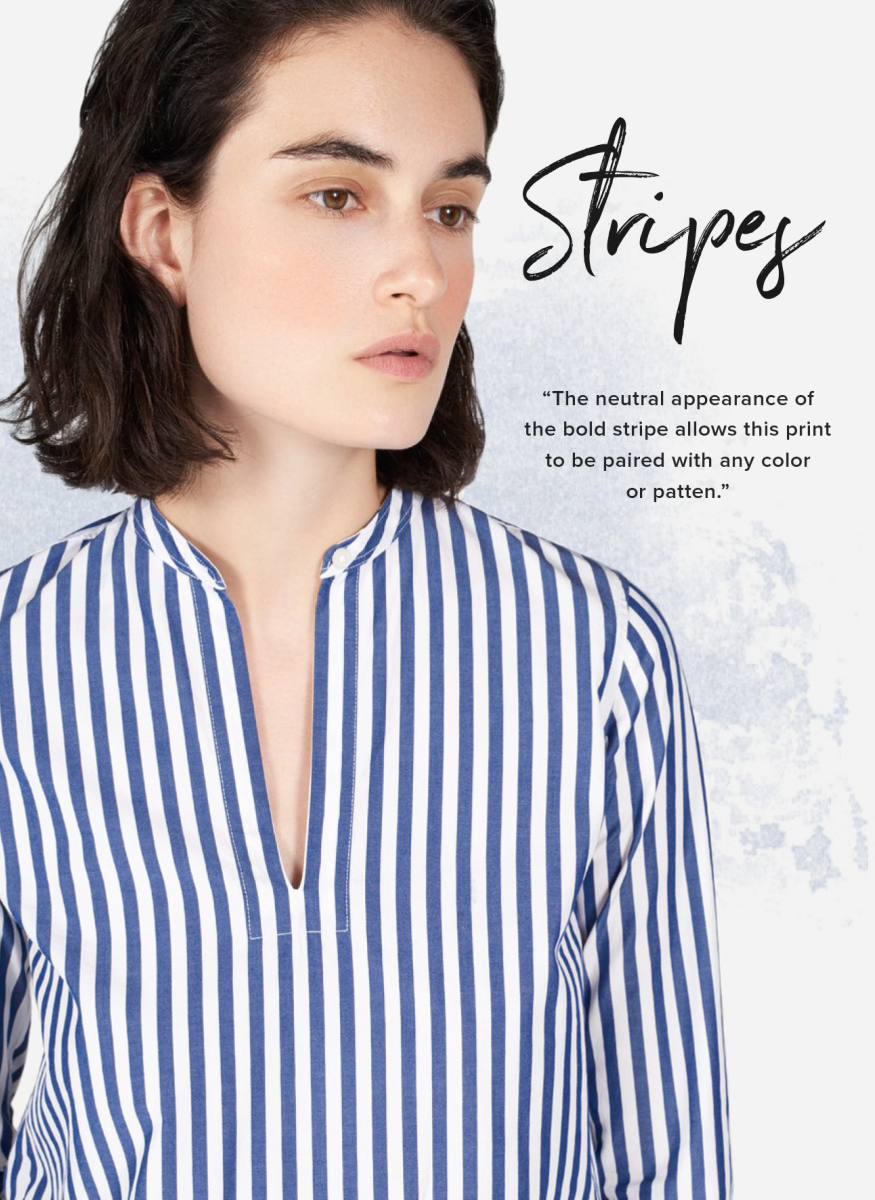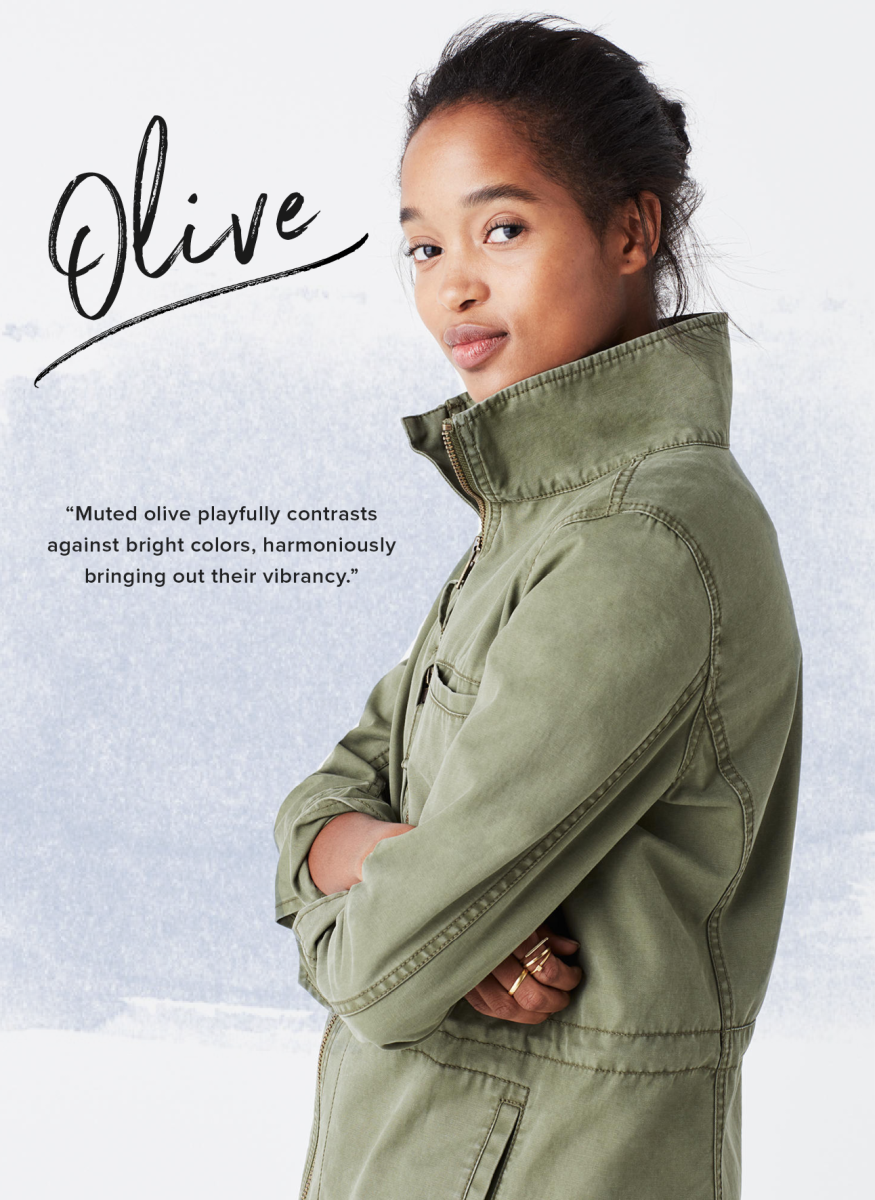 Images above are all from Verilymag.com
Prizes – who doesn't love prizes?
Well, I purchased this yellow jeans fabric from Fabric Outlet, the brick and mortar store for the online site, Cali Fabrics.  It's no longer available, but they are offering a prize to one of my lucky followers/blog readers for a $25 credit!!!  The fabric selection is lovely – I guarantee you will find something that catches your eye.
So, rules – I have just one credit, and it will go to one instagram or blog comment poster (leave a link below).  Super simple – I will leave the giveaway open until this Sunday and select a winner at random.
And by the way – I am just one of 5 fabulous bloggers/fabric shops contributing to this tour – make sure that you stop by each of our accounts if you want a chance to win the giveaway each blogger has secured!  Man – you could win up to 5 times!!!
April 23 | Creative Counselor
April 24 | Heather Handmade
April 25 | Handmade Frenzy
April 26 | Harper + Lu
April 27 | Sewing by Ti
Final Questions
Ok – so lay it on me — what are your favorite bright neutral garment pairings?  Should I have tried something different (like my denim button up? Or maybe the black and white gingham top that Katie sent to me shown here).  Also, I chose to do a blog post on styling the jeans versus sewing them, just because the pattern has been around for a while, and it feels like everything that needs to be said – has been said (seriously – it's a WORKHORSE).  BUT, let me know if you are interested in my experience sewing them, using the "Sew Your Dream Jeans" workshop, the decision to use bigger pockets, or anything else.  I could completely do a follow up post – most likely on Sew Altered Style in combination with Katie!
Either way, don't forget to leave a comment below and/or on my instagram page (it only takes a second to leave a note 🙂 – it would be nice to see you there!